For access to safe and healthy housing for all in Kibera
State : In progress | Number of beneficiaries : 5,207 people
Project duration : 3 years
Location : Kibera slum, Nairobi, Kenya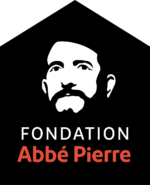 Local partner
The Kibera Girls Soccer Academy (KGSA), the first Kenyan partner of PADEM (2007), was originally an initiative of a nairobian who grew up in Kibera: Abdul Kassim, telecommunications engineer. Based on his life experiences, he wanted to launch an initiative to promote gender equality and break gender norms in Kenya.
KGSA today opened a free secondary school for 130 girls aged 12-18. Aware that gender imbalances are omnipresent in Kibera (early marriages and pregnancies, dropping out of school, etc.), the NGO has founded a program for integrating girls through the practice of football there. KGSA also operates a smaller coeducational school.
Thanks to these actions, KGSA has been able to create a safe living space for the young girls of Kibera and has been recognized by the community. The young women were able to strengthen their education and are now an example of change for other young girls.
In addition, KGSA has experience in housing projects, notably with UN Habitat (the United Nations Habitat program). The NGO was able to capitalize on previous achievements to learn lessons. She also built a school and this is another notable building experience.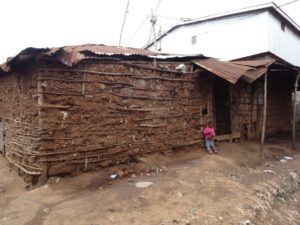 Context
Kenya has experienced significant economic and demographic growth for almost a decade. However, the latter was accompanied by significant disparities.
The political transition initiated in 2003 has been a factor of change and development, providing the country with good economic health. Kenya has thus acquired infrastructure, in particular by building roads and railway lines.
At the same time, the country has observed exponential urban population growth rates (+ 2.2% per year between 2009 and 2019), among the highest in the world. For example, the capital, Nairobi, has doubled its population in 15 years and is today one of the largest metropolises in Africa, with more than 8.3 million inhabitants. It is expected to double again by 2035, and triple by 2050.
However, this development is not favorable to all: nearly half of the Kenyan population today lives below the poverty line and in poor housing conditions.
Thus, in Nairobi, this demographic growth is observed mainly in the slums which flourish in the suburbs. It is estimated that around 2.5 million people live there today, in extreme conditions of precariousness and insecurity.
Two slums, Mathare and Kibera, are particularly affected. Overcrowded (they host 60-70% of Nairobi's population while they cover only 6% of the city's surface), they are largely made up of makeshift shelters in which families live crowded together, without access running water, latrines, electricity, hygiene and permanent insecurity. It also has repercussions on the social, health and educational development of children who are often vulnerable to gender-based violence, like their mothers, and / or early married due to parental poverty.
These slums are therefore places where decay, pollution, trafficking, militia landmarks, violence and sexual violence are illustrated, with a laissez-faire attitude from the authorities. A situation which, in the short term, can only harm any form of sustainable and harmonious development of the populations.
The mission
Overall objective: To contribute to a sustainable improvement in the living conditions of the most vulnerable people in Kenya.
Specific objective: To provide access to safe housing to the most vulnerable people in the Kibera slum in Nairobi, Kenya.
Activities
develop a pilot housing improvement model:construction of a building comprising 17 new housing units for 17 families, creation of a pilot community group, renovation and equipment of 50 houses thanks to the group's participation, capitalization
develop model hygiene practices and capacities: construction / renovation of 2 sanitary blocks for the pilot community and 4 public sanitary blocks as well as water supply equipment (taps, pipes, electric water pumps), community sensitization on questions of hygiene, access to water and sanitation, improvement of the urban drainage system and establishment of community waste collection managed by young people from the slum (equipment (dumpsters, transporter, clothing, etc.) and training of young people), capitalization
develop model safety and security practices: installation of solar street lighting, firefighting equipment (extinguishers, fire hoses) and training in fire prevention, awareness of families on sexual health rights and the fight against child abuse , to improve their ability to prevent sexual abuse and help them identify and report cases of child abuse, compensation for building security, capitalization
account the pilot beneficiaries and the project stakeholders: to disseminate these models to other groups of beneficiaries who form savings groups and who are trained in IGAs then equipped, creation of a working fund for the construction / renovation activities of these other groups.
Beneficiaries
5207 direct beneficiaries including:
67 families relocated or whose housing will be renovated
50 families who will benefit from an improvement in the sanitation system (drainage and waste management)
50 families who will benefit from better housing security in their homes and in the streets of slums
35 school dropouts will be trained and they will develop an IGA in waste management
4000 community members who will benefit from mass sensitization or renovation / construction of public infrastructure
28,000 indirect beneficiaries