Emergency Response to May 2017 Flood Victims in Sri Lanka
Status : Completed | Number of beneficiaries : 4400 people and 150 children
Duration : 2017/2018, 6 months
Location : Matara and Galle District, Southern Sri Lanka
With the support of the Ministry of Foreign and European Affairs of Luxembourg, Directorate for Development Cooperation and Humanitarian Action And, from the Abbé Pierre Foundation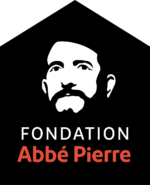 Local partner
Life for All Foundation (LFA) is a Sri Lankan organization that has been implementing holistic development programs for vulnerable populations in its country for several years. LFA intervenes in various fields such as education, health and socio-economic development.
The problem
The southwestern monsoon has brought unusually heavy rains since May 25, 2017 particularly in the South, South West and West regions of Sri Lanka.
As of May 30, floods and landslides affected more than 576,000 people in 15 districts of Sri Lanka. 194 people were killed, 99 are still missing and 83,200 people were displaced in 370 different locations.
About 1,400 homes were destroyed and 7,070 were damaged.
For several years, Sri Lanka has been affected by monsoon floods. While some people are still living in temporary camps since the floods last year, 2017 is considered the deadliest year since 2003.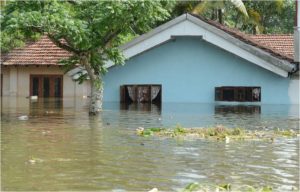 Objectives
The overall goal is to respond to the immediate needs of the May 2017 flood victims in Sri Lanka. The specific objective is to assist the families of the Baddegama and Malimbada divisions in the Galle and Matara districts, the most affected by these floods.
Activities carried out
Distribution of mosquito nets, hygiene kits (sheets, towels etc.) and school kits and uniforms for children
Identification, treatment and raising awareness about infectious dangers due to poor health conditions caused by floods
Organization of medical clinics
Construction of toilets
Assure access to drinking water
Beneficiaries
– 600 people will benefit from the household kit to support their resettlement (150 families).
– 300 people will benefit from drinking water through the cleaning of their wells (75 families).
– 500 people will benefit from the repair of water systems and the supply of tanks.
– 150 children will benefit from school and uniform kits.
– Almost 3,000 people will benefit from the 10 medical clinics.