Improvement of housing conditions in 29 plantations and villages in Nuwara Eliya
State : completed | Number of beneficiaries : 1,000 families
Duration : : 2017/2018, 14 months
Location : Nuwara Eliya District, Sri Lanka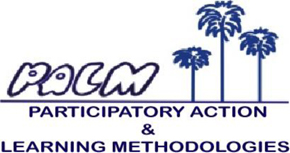 Local partner
PALM Foundation is a Sri Lankan organization that has been implementing holistic development programs for the plantation populations in the center of the country for the past 25 years, as well as neighboring and remote villages. In order to develop empowerment and build community capacity, PALM Foundation projects are implemented through a participatory approach and through the creation of community-based organizations. PALM Foundation is involved in various fields such as:
Social mobilization and the development of women's representation and participation.
Infrastructure development, access to water and sanitation
Child protection
The management of natural resources and the development of organic farming
The promotion of health and nutrition
Microfinance
Education of populations on different themes: gender issues and gender equality, civil rights, health and well-being of the elderly, the dangers of alcohol and other sensitization.
The problem
In Sri Lankan tea plantations no attention is paid to the living conditions of employees, whether their habitat conditions or social conditions.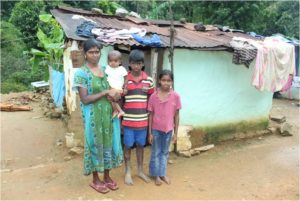 Objectives
The overall objective of the project is: To improve housing conditions for people living in tea plantations and remote villages in the Nuwara Eliya District of Sri Lanka. The specific objective is: The housing conditions of 1,000 families are improved through the renovation of infrastructure in 3 plantations and through access to specific micro-loans managed by 28 community organizations.
Activities carried out
Improvement of the habitat conditions of the 220 families from the 3 private plantations of Akkarapanaha, Ramboda RB Division and Walapane Upper, access to drinking water and better management of waste and rainwater
Improved housing conditions for 780 families in 28 plantations through access to specific micro credits loans managed by 28 community-based organizations and the establishment of Community-based Income Generating Activities. The implemented IMAs will be designed to directly contribute to habitat improvement (eg, brick making or structural timber construction).
Beneficiaries
The inhabitants of the 29 tea plantations, 1,000 families.