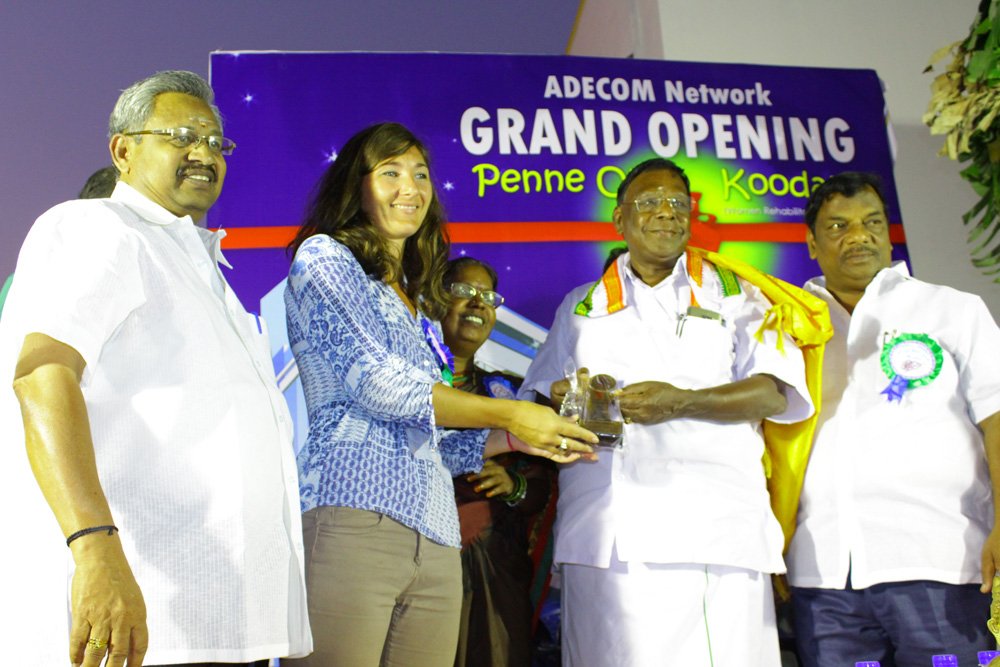 Thursday 23rd of march 2017: in presence of the Chief Minister of Tamil Nadu, our Asia representative Solenn, and all members and volunteers of our local partner ADECOM, our rehabilitation center for "untouchable" dalit women has been inaugurated!
The construction of the center is nearly finished and it already started working!
In presence of a traditional folk music group and the singing of our volunteers, the inauguration was a full success and a pleasant event. Among others, the Chief Minister held a speech and rewarded the volunteers supporting ADECOM as well as the women finishing their training in sewing.
The center also allows emergency housing for female victims of violence, juridicial, medical, psychological and social support, as well as educational and socio-professional help to lead them to an autonomous future.