"Living conditions in the South: consequences for children's future"
Since 2014, PADEM has been committed to the Luxembourg Ministry of Foreign Affairs to intervene in the field of education for sustainable development in schools, municipalities, and businesses in the Grand Duchy. PADEM raises awareness of living conditions in the South and their consequences on children's future. The proposed workshops aim at educating future informed and responsible citizens ready to tackle injustice in the world.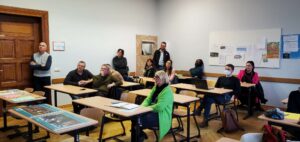 PADEM offers workshops on the following themes (non-exhaustive list):
"Children's Rights" workshop: This workshop aims to raise awareness on children's rights situation worldwide and to show the daily rough lives of children in other countries.

Games and role-playing make the workshop interactive and help to better assimilate the concepts

.

This workshop is intented for a group of 10 to 25 people.

"A future without water" workshop: The workshop and its games allow a first introduction to the theme of water and the problems of access to this precious resource.

Learn why and how water, which is a scarce commodity in some parts of the world, can be saved.

The workshop also aims to introduce the topic of North-South inequality.

The workshop is aimed at groups between 5 to 15 people.

"Disability" workshop: This workshop, accompanied by games and role-playing, aims to raise awareness of the different types of disability (sensory, physical, mental, etc.) and to become aware of the difficulties encountered by people with disabilities. It is intended for a group of 10 to 25 people.
"Equal Opportunities or International Solidarity" workshop: This workshop aims to familiarize, through games, with the notion of equal opportunities.

This theme is deliberately left general and can serve as a first introduction to more specific subjects such as gender equality, North-South equality, etc.

The workshop is designed for groups ranging from 5 to 20 people.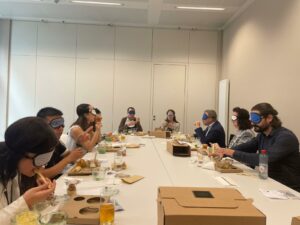 These workshops can be re-invented by digital workshop. For example, a photo exhibition with a QR code to flash is possible; photo panels are installed in a corridor or in a room and these panels are associated with QR codes to flash. The public comes to flash to read and discover the explanations related to the flashed panel.
PADEM can also directly train teachers, relay house staff, and any adult supervising young people, who in turn will educate the children in their care.
Likewise, PADEM can take part in these workshops with company employees.
Finally, PADEM can organize events with municipalities: exhibition of photos in public establishments or in shops, distribution of awareness films on the city's digital terminals, urban display, publication in the municipal newspaper, digital campaign on social networks, joint writing press article or radio interview…
All these actions can be carried out punctually during the year, or specifically during a World Day (World Water Day on March 22, World Day for the Rights of the Child on November 20, etc.).
Interested in a PADEM intervention in your structure?
Do not hesitate to contact us directly to discuss the possibilities of intervention: info@padem.org