Community water supply project in Nuwara Eliya plantations and rural communities in Sri Lanka
State : Ongoing funding | Number of beneficiaries : 400 children, 600 parents
Project duration : 2020/2021, 12 months
Location : Nuwara Eliya, Sri lanka
Local partner
PALM Foundation is a Sri Lankan association that has been implementing holistic development programs for the people of the plantations in the center of the country, as well as neighboring and remote villages for more than 25 years. In order to develop empowerment and strengthen the capacities of communities, PALM Foundation projects are implemented through a participatory approach and through the creation of community organizations. PALM Foundation works in various fields such as:
Social mobilization and the development of the representation and participation of women
The development of infrastructure, access to water and sanitation
Child protection
The management of natural resources and the development of organic farming
The promotion of health and nutrition
Microfinance
Education of populations on different themes: gender issues and gender equality, civil rights, health and well-being of the elderly, the dangers of alcohol and other sensitization.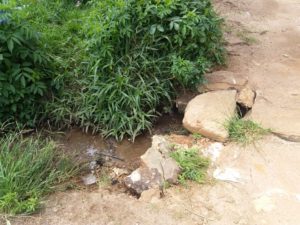 Context
The Nuwara Eliya district in Sri Lanka is known for its rainy and flood-prone environment. However, the scarcity of drinking water is a real problem. The various tea plantations and isolated villages do not have good water and sanitation facilities. Women and children walk long hours to collect water. Accordingly, also; water-borne diseases are common among young people.
Activities
Undertake a territorial diagnosis on issues related to water
Constitute and train water committees
Build and renovate water bodies in community areas and primary and nursery schools
To sensitize the community and the children on personal hygiene and environmental hygiene, as well as on waste management
Organize and lead waste management campaigns
Beneficiaries
400 children, 600 parents, 1000 community members, 10 teachers, 20 representatives of plantations and local governments