Support to women's empowerment
State: Completed | Number of beneficiaries: 15,800 people
Project duration: 2016-2017
Location: Tivaouane, Thies Region, Senegal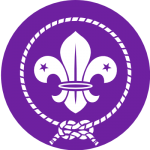 Local partner
Youth and Development (JED) / Scouts and Girl Scouts of Senegal (EEDS) is a development NGO created in 1936, and established in all regions of Senegal, inspired by Scout values, serving young people and the community. Its mission is to contribute to the improvement of the quality of life of the populations, mainly in the field of health, education, socio-economic integration and the environment, by preparing young people in particular for their role of active and responsible citizens in synergy with the Girl Scouts and Scouts of Senegal.Its areas of intervention are:
youth education,
the health,
citizen participation,
the living environment of vulnerable groups,
the protection of the environment,
hygiene, water and sanitation,
training and microcredit.
The problem
With a high annual population growth (2.6%) and an average number of children per woman of 5.3 in 2013, controlling population growth remains a major challenge for the country. With a human development index of 0.485 in 2013 (below that of sub-Saharan Africa, set at 0.502), the country ranks 163rd out of 187. The incidence of poverty in rural areas is estimated at 57.3 %, well above the national average. Rural areas lack administrative, health and cultural infrastructure, and opportunities for employment and improved household income are often sorely lacking. In addition, the maternal mortality ratio is very high, with 392 maternal deaths per 100,000 live births (one of the highest in the world). At the same time, the contraceptive prevalence rate is among the lowest in Africa; this rose from 10% in 2005 to only 12% in 2010. There are also large disparities in contraceptive prevalence rates between urban and rural areas (20% vs. 7%) and social backgrounds (25% for educated women vs. 8% for women without education). Contraceptive prevalence is therefore very much related to the level of education of women
Objectives / Activities
The objective of the project is to support women in their empowerment process through better knowledge about sexual and reproductive health (SRH), their rights under Senegalese law, promoting the creation of income-generating activities , and by alphabetizing them.
Activities carried out:
Establishment of literacy classes in 10 villages of the local communities of Mboro, Darou Khoudoss and Taïba Ndiaye. Each class will consist of 40 women beneficiaries, 2 classes per week. Intermediate and final evaluation to check the level of women. The Departmental Head of Literacy (GDR) will institutionalize classes through quarterly visits.
Creation of a rotating microfinance fund within each literacy class.
Training in entrepreneurial techniques and processing of fruits, vegetables and cereals.
Promotion of income-generating activities (AGR) and support for women who have chosen to start a small business. Objective: 250 women start a small business. The coordinator in Mboro will accompany and equip them to ensure that the management committees are sustainable.
Conducting a baseline sexual reproductive health (SRH) survey, especially in family planning (FP).
Beneficiaries
Direct beneficiaries: 400 women benefit from literacy classes and training in entrepreneurial techniques and processing of local products (mainly fruits, vegetables and cereals). In addition, 8,400 women and 3,000 men, or 11,400 beneficiaries in total, are sensitized to Sexual and Reproductive Health.
Indirect beneficiaries: 132,280 people sensitized