Renewable Energy Training Project
Funding level : Ongoing funding | Number of beneficiaries : 30 young and 30 craftsmen
Project duration : 2 years
Location : Mboro, Senegal
Local partner
Youth and Development (Jeunesse et Développement (JED) in French) / Scouts and Girl Scouts of Senegal (Eclaireurs et Eclaireuses du Sénégal (EEDS) in French) is a development NGO founded in 1936 and located in all regions of Senegal, inspired by Scout values, serving youth and the community. Its mission is to contribute to improving the quality of life of people, mainly in the field of health, education, socioeconomic integration, and the environment, including preparing young people for their role active and responsible citizens in synergy with the Scouts and Scouts of Senegal.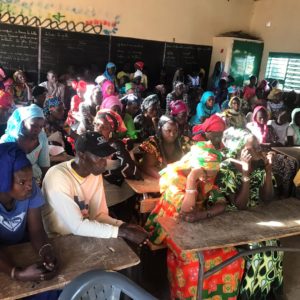 Context
Senegal is a country composed mainly of young people. 15-24-year-olds account for 20% of the population and the national unemployment rate is 10.2%. They, therefore, face the challenge of employment. It is through the Plan Senegal Emergent (November 2012) that Senegal has identified the new energy sector as a major pillar for the development of the economy and the reduction of social inequalities. Mboro has a solar potential and the largest wind resources in the country, so it appears appropriate to develop in this area, for young people, a curriculum certifying on renewable energies.
The mission
The project aims to develop a training course qualifying renewable energy for young people to facilitate their access to decent and sustainable jobs.
Activities
Setting up socio-professional training in renewable energy: setting up a steering committee, developing training modules, equipping classrooms and the laboratory, recruiting teachers and young people via a competition
Education of youth to new energies: conducted professional training and entrepreneurship training modules, creation of a revolving fund to help young people in starting a professional activity
Sensitization of children, the population, authorities and companies to the use of green energies (use, responsible consumption …)
Beneficiaries
30 young people aged 18 to 25 years and 30 craftsmen and their families, actors of the primary sector, the community, businesses and local authorities