Support for people with disabilities in northern Kosovo
State: in the course of financing | Number of beneficiaries:150 children with disabilities
Duration: 2018/2019, 12 months
Location: Northern Kosovo Region composed of 4 municipalities: Mitrovica, Zvecan, Leposavic and Zubin Potok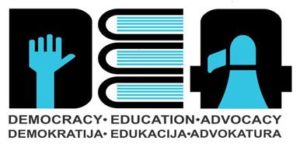 Local partner
DEA Kosovo (Democratization – Education – Advocacy) was created in January 2007, in Kosovo, by former employees of PADEM. The DEA association has been PADEM's privileged partner in Kosovo for more than ten years.
DEA Kosovo aims to sustainably improve the daily lives of vulnerable people in its country, to promote the equal rights of men and women of all nationalities, to pay special attention to the property rights of people who have been moved because of the conflict and to access to the education of Roma children in collective centers; as well as to encourage young Roma women to participate fully in the development of the culture, politics and economy of their community.
DEA Kosovo's programs are based on the development and practice of participatory methodologies and approaches based on the fundamental rights of men and women in order to convey the values ​​of solidarity, empathy and democracy in their country and his company.
Since 2007, the organization has implemented more than 25 projects, of which the main activities are:
significantly and sustainably support people with disabilities, Roma and other vulnerable people at local, regional and national levels in the strictest respect for their culture
develop and implement strategies for the inclusion of people with disabilities and marginalized and vulnerable people so that they are taken into account in society
to encourage, facilitate and support the establishment of networks of NGOs acting, in a sustainable and transparent manner, in the field of the prevention of discrimination at local, regional, national and European level
developing a social dialogue with the authorities so that property rights issues are properly addressed and taken into account in legislative reforms
The problem
It is difficult to establish a specific number of people with disabilities in Kosovo, the United Nations estimated in 2012 to 150,000 while the Kosova Agency of Statistics had 93,000. The health system in Kosovo does meet the needs of people with disabilities (lack of infrastructure, staff, irregular budgets …), especially in rural areas. Access to education is restricted because specialized schools are particularly scarce and transport is not adapted, making it difficult for children with disabilities to go to school. Also, people with disabilities have few job opportunities, and suffer a lot of discrimination: 80% of them belong to the poorest social class in the country. Finally, there are few concrete actions or policies for people with disabilities, the government does not seem to make it a priority.
It is by being aware of these problems and issues related to the issue of disability that PADEM decided to act in collaboration with its local partner DEA Kosovo.
This project follows a first project completed in 2015 to develop a multiservice reception center for disabled people in northern Kosovo. After this project was completed in 2018, many needs remained to be covered, which is why this new project was designed to enhance the impact of the first.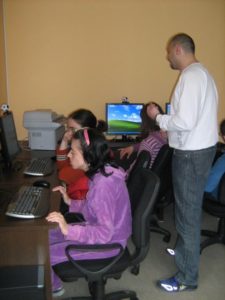 Objectives
The overall objective of the project is to improve the living conditions of people with disabilities living in northern Kosovo.
The specific objective is to strengthen a multiservice reception center in Mitrovica for people with disabilities and extend its scope to all of Northern Kosovo with a mobile unit.
Activities carried out
Strengthening the capacity of the Mitrovica reception center for people with disabilities: recruitment of staff and creation of a mobile unit for people with disabilities living in remote areas of northern Kosovo
Organization of activities, inclusive workshops and summer camps to promote the well-being and social inclusion of all these people
Sensitization of the general public (development of a TV and radio campaign, creation of brochures, open day at the center)
Integration of an information and health care service at the reception center to meet the needs of people with disabilities and their families (collective meetings and individual meeting)
Formations for parents, social workers and others
Les bénéficiaires
The direct beneficiaries of the project are:
– 150 children (50% boys, 50% girls) with disabilities with special needs from 4 municipalities in northern Kosovo and their families.
– 100 people from the entourage of children. It will consist of 40 parents, 20 social workers or municipal staff, 20 people working in the NGO sector and 20 students enrolled in schools of health and social protection who will be the future key players in the health, social and educational sectors of the country. Kosovo.
And the indirect beneficiaries:
– Relatives of children with disabilities
– The general public
– Local authorities