For access to quality education and housing for all in Mathare
State : In progress | Number of beneficiaries : 8,466 people
Project duration : 3 years
Location : Mathare slum, Nairobi, Kenya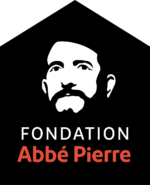 Local partner
The LEC (Legacy Education Center) is a non-profit institution, established in 2010, intended to provide advocacy, women and youth empowerment programs and education opportunities to the most vulnerable children in the community of Mathare slum. It is a community-based organization registered with the Government of Kenya with registration number KAS / CBO / 5/4/2012/495. Its leadership is made up of two members (Leah Nyalobo and Sarah Rono) approved to take on leadership roles by the Government of Kenya which has mandated them through the registration certificate above.
LEC has already implemented several projects in Mathare, including:
The children's school sponsorship program,
The program Safisha Kijiji (Keep Your Slum Clean),
The project for the return to school of all girls,
The entrepreneurial skills development project,
The project for the empowerment of children through sport.
The issue of habitat has also been addressed by the LEC before. The association implemented a housing renovation project for widows and the most vulnerable families in Busia County, eastern Kenya. This project was made possible through local fundraising and the collaboration of local county authorities. Together, they have also set up temporary reception structures, in particular for flood victims. The members of the LEC have since worked in close collaboration with these authorities who ask them in particular to deploy counseling services to populations who are victims of GBV (gender-based violence). GBV being very present in the area, and impacting the daily life and living conditions of the populations.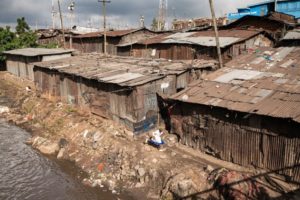 Context
Kenya has experienced significant economic and demographic growth for almost a decade. However, the latter was accompanied by significant disparities.
The political transition initiated in 2003 has been a factor of change and development, providing the country with good economic health. Kenya has thus acquired infrastructure, in particular by building roads and railway lines.
At the same time, the country has observed exponential urban population growth rates (+ 2.2% per year between 2009 and 2019), among the highest in the world. For example, the capital, Nairobi, has doubled its population in 15 years and is today one of the largest metropolises in Africa, with more than 8.3 million inhabitants. It is expected to double again by 2035, and triple by 2050.
However, this development is not favorable to all: nearly half of the Kenyan population today lives below the poverty line and in poor housing conditions.
Thus, in Nairobi, this demographic growth is observed mainly in the slums which flourish in the suburbs. It is estimated that around 2.5 million people live there today, in extreme conditions of precariousness and insecurity.
Two slums, Mathare and Kibera, are particularly affected. Overcrowded (they host 60-70% of Nairobi's population while they cover only 6% of the city's surface), they are largely made up of makeshift shelters in which families live crowded together, without access running water, latrines, electricity, hygiene and permanent insecurity. It also has repercussions on the social, health and educational development of children who are often vulnerable to gender-based violence, like their mothers, and / or early married due to parental poverty.
These slums are therefore places where decay, pollution, trafficking, militia landmarks, violence and sexual violence are illustrated, with a laissez-faire attitude from the authorities. A situation which, in the short term, can only harm any form of sustainable and harmonious development of the populations.
The mission
Overall objective: To contribute to a sustainable improvement in the living conditions of the most vulnerable people in Kenya.
Specific objective: To provide access to education and safe housing to the most vulnerable people in the Mathare slum in Nairobi, Kenya.
Activities
provide shelter to families who are victims of gender-based violence (GBV) and develop adequate prevention capacities: creation of a pilot community group made up of 9 families vulnerable to GBV, construction of housing with safe-zone for children, sensitization and training of project stakeholders in the fight against GBV, improvement of safety and security in the slum (installation of a public solar lighting system, securing the electrical wiring system in the homes of pilot families, etc.), capitalization, construction of a school for 200 students
develop model hygiene practices and capacities: construction of 2 showers and 7 shared toilets for the pilot community and 4 collective sanitation facilities, community and school awareness raising on hygiene issues, improvement of the urban drainage system and establishment of community waste collection managed by slum youth (equipment (skips, transporter, clothing, etc.) and training for young people), capitalization
upgrade teaching methods to improve children's school performance, strengthen child protection and fight GBV: recruitment and training of 10 competent teachers, establishment of a parent / teacher association, supply of equipment and school uniforms for 50 children, individualized monitoring of students, capacity building of the school administration for stable management and durable
promote positive behaviors:by practicing sports for students who have left school and by supporting 4 sports teams (boys, girls, juniors, seniors)
support: materially or financially 20 families to start and develop an income-generating activity (sewing equipment, tools, livestock, etc.).
Beneficiaries
8,466 beneficiaries including:
159 families relocated or whose housing will be renovated
200 students and 20 staff of the new school
20 champions trained in the fight against GBV
56 young leaders who will educate their peers in positive behaviors: 1,000 other slum youth
6,000 Mathare community members who will benefit from mass sensitization or renovation / construction of public infrastructure