Support to the Empowerment Center for Untouchable Women in Jodhpur
State : in the course of financing | Number of beneficiaries : 30 untouchable women
Duration : 2018/2019, 12 months
Location : Jodhpur, Rajasthan, India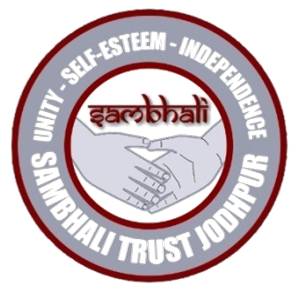 Local partner
Sambhali Trust is an Indian OG fighting for the empowerment of women and girls from the most vulnerable communities of Jodhpur and Setrawa, a rural area of the Thar Desert, through education and vocational training. Sambhali's programs provide free education in Hindi, English and mathematics, as well as sewing and embroidery classes to develop income-generating skills. The aim of this care is to strengthen the capacity of untouchable women to promote their economic and social integration into Indian society.
The problem
Indian society remains shaped by a strongly stratified caste system, which is still unofficially lived by, particularly in rural areas of the country. Membership in a caste is hereditary and irremediable, which limits the possibilities of moving up the social scale. Dalits or untouchables form a group of individuals excluded from the caste system. Their access to employment is largely limited and they are considered to have little or no rights.
It is therefore necessary to offer training including free education (Hindi, English, mathematics …), vocational training through the development of income-generating skills (such as art and craft techniques). ) and self-awareness in order to become socially and economically independent and self-sufficient.
This project is a continuation of the project already successfully conducted between Sambhali and PADEM in 2016 after the opening of the center for untouchable women.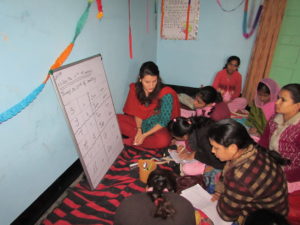 Objectives
Provide untouchable women and girls from Jodhpur city with free education and vocational training for the development of income-generating skills.
Help untouchable women develop their abilities
Promote the professional integration of untouchable women of Jodhpur
Activities carried out
Hosting of about 30 women and girls in the center
Sensitization of women and girls to education and professional integration
Sensitization of families
Professional literacy and training courses in sewing and embroidery for girls
Help for the professional integration of graduates
Weekly workshops for young girls on the themes of health, nutrition, family planning and women's rights
Creativity and leisure and artistic workshops (dance, art, photography and jewelry making)
Beneficiaries
Direct beneficiaries:
-at least 30 young women and untouchable women
Indirect Beneficiaries:
-the 30 families of young women and untouchable women
-the untouchable community of Jodhpur, at least 200 people, will be sensitized to the actions of Sambhali Trust; the importance of access to education and vocational training for this